Traveler Information Services
In 2002 I was invited by Andy Keith at the Texas Dept. of Transportation to develop a touchscreen kiosk to pilot test in 4 rest areas. I had pursued getting an online tourism survey system that we called Market Match implemented in the Welcome Centers through Doris Howdeshell, who was at the time the director of the TxDOT Travel Division. She wasn't in a position to pursue, but pointed me to Andy, who had a vision. I took the Vision and added my own knowledge, and experience. This page will be dedicated to my pursuit of that Vision, with my passion for the last 17 years.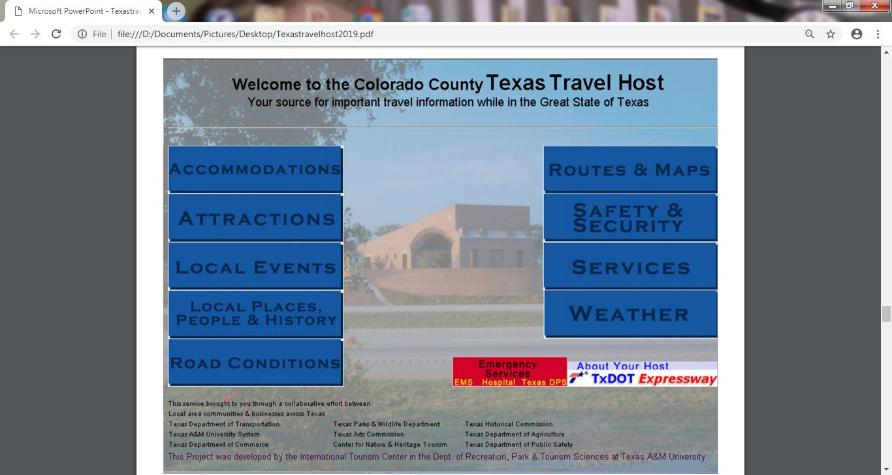 I will be posting a variety of documents and expanding on this page as time permits.
In 2004, the department of Transportation, at my suggestion, rolled out wifi in all of the rest areas.
My mind, almost at all times, is awash of thoughts of how these pieces fit together, the dynamics of change in the world, and how my Vision can be fit in to make a better life for us all. At this point, it seems my job is to inspire others to see too - to feel the excitement of the potential. However, most people are so tainted in the rewards being about "money", which with these stupendous technologies are there, but they have been so conditioned to be blind to the orchestration underway.